The Squid Game Personality Quiz
Which character in the Squid Game are you most similar to?
On one ordinary day, a suspicious male comes along and asks you to play The Squid Game.. "Sir, would you like to play a game with me?"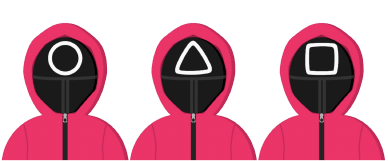 Start as number 457
Before we test the character of the squid game that suits me, let's find out what a squid game is for a moment!

Squid Game is a Netflix original drama made in Korea. It is a work depicting various events and stories that take place as 456 people are invited to various mysterious death games with a total prize money of 45.6 billion won. It is said that the title was taken from the squid.

It is a series that tells the story of how people who participated in a survival game with a prize of 45.6 billion won become winners and challenge the extreme game to get the prize money. Hundreds of people chased by debt receive an unidentified business card and all jump into a survival game, dying to start a new life with a huge prize money, and performing an unknown game that is revealed every time. However, as with all the laws of the world, not everyone can be a winner, and those who are eliminated from each game must accept the fatal outcome.

What makes Squid Game even more amazing is that it took first place in all 83 countries where Netflix is ​​available. It can be seen that people all over the world recognize and enjoy works that have good stories and are artistically great.

A more detailed explanation is explained in detail on the squid game wiki page! However, if you look at the wiki page, be careful because you may get spoilers!